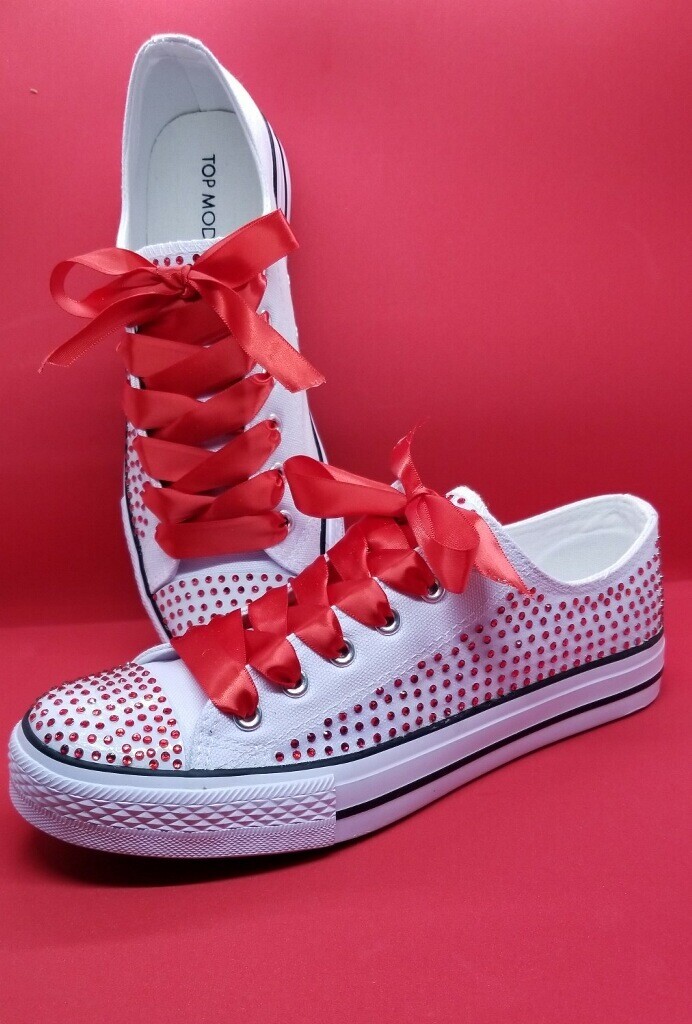 Custom Made Sneaker-Pick Your Own Color
SKU 01861
Product Details
***PLEASE READ TO DESIGN YOUR CUSTOM SNEAKER***
You design your own Canvas Sneaker from the selection of colors. Sneakers run true to size.
1. Select your size in the white canvas sneaker.
2. Add your stone color selection in the comment section of your order.
(red, blue, pink, green, yellow, orange OR clear)
3. Please allow 7 extra days for processing prior to shipping or online pick-up.
Save this product for later