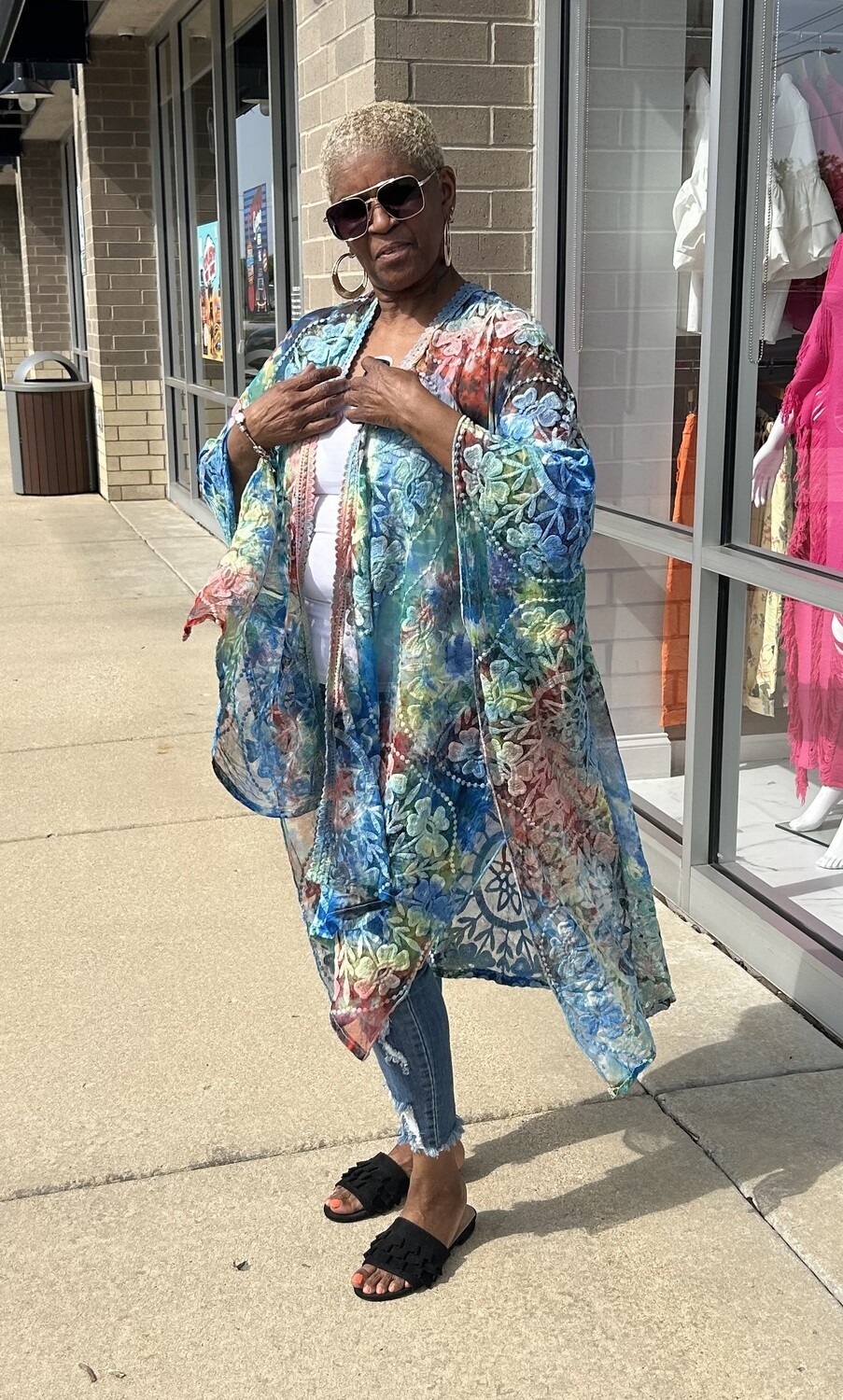 Shibori Lace Kimono
03996
Product Details
AVAILABLE IN TINLEY PARK LOCATION ONLY.
Please note that there is a totally unique print and colour on every piece, as tie dye is never consistent.
Looking for that extra something special for your beach holiday. This Kimono is truly a one of a kind in design. Hand tie dyed in a traditional shibori style, this kimono boasts luxury and quality. With a hand-sown intricate design, this piece is sure to be a suitcase favourite.
30 % Modal 70% Viscose
Save this product for later