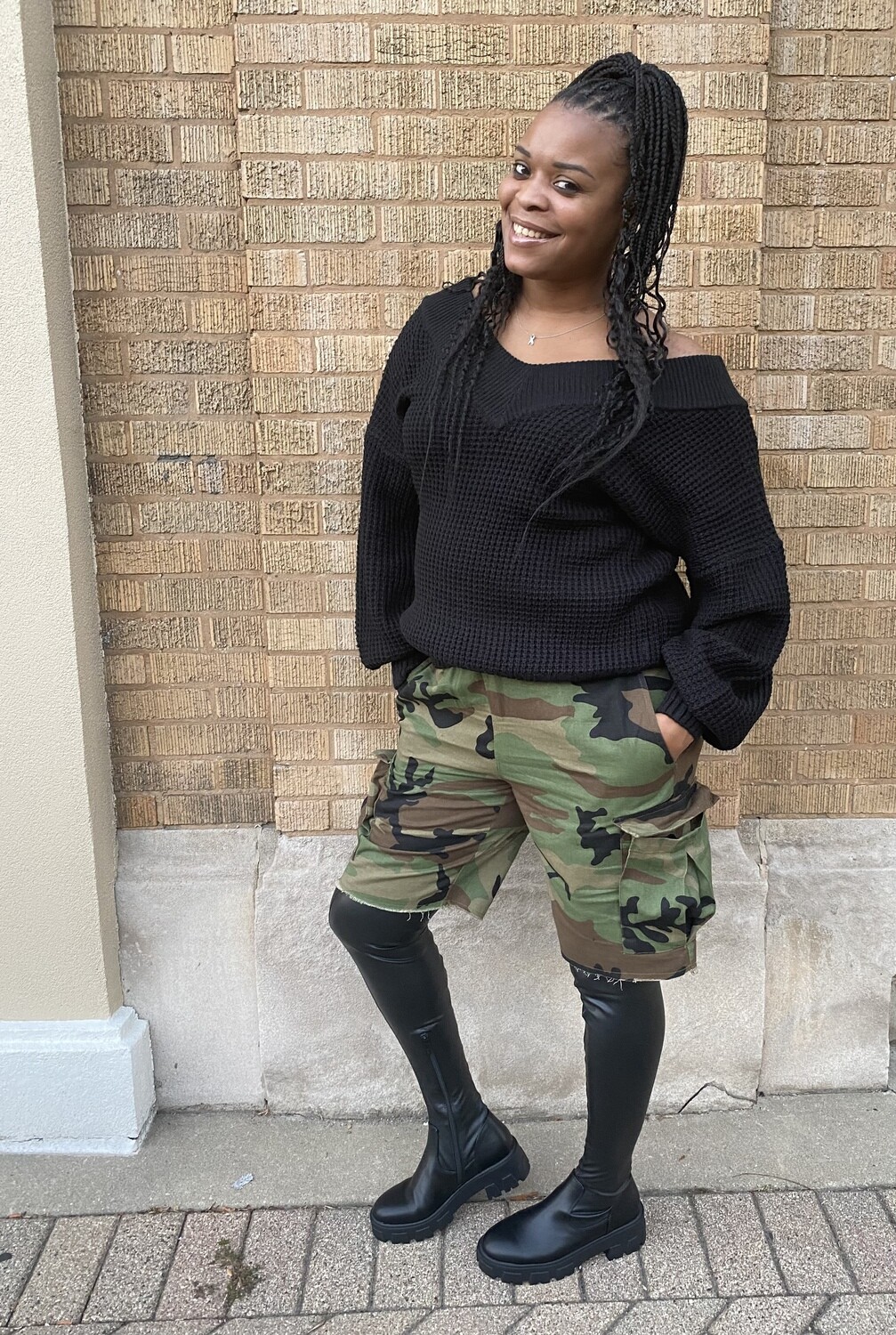 Gallery Dept Camouflage Shorts
03722
Product Details
Camouflage Shorts with unfinished hem and big pockets. The waist is elastic with words "Gallary Dept" on back.
True to size. Size 8 model shown in size medium.
Oversize sweater shown in size small can be found under "Tops" Category.

Over the knee boot can be found under "Footwear/Shoes" Category.
Save this product for later