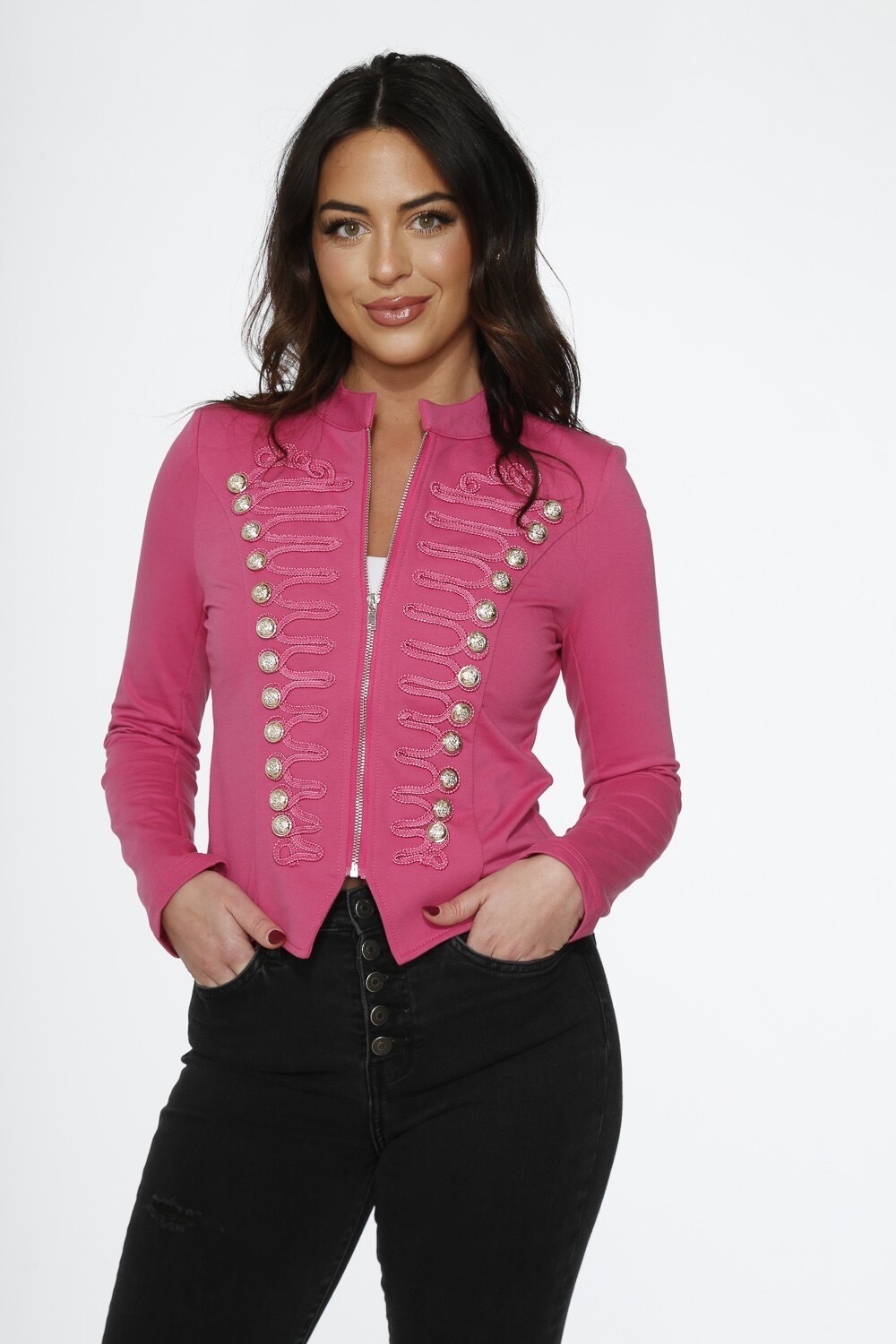 Pink Military Jacket
03978
Product Details
AVAILABLE IN HOMEWOOD LOCATION.
New Military Jacket is the perfect combination of casual and formal with a cool nautical vibe. Carry the wave into fall in this Military Jacket, made out of a soft stretchy cotton blend. Military style braiding on the bodice with rose gold toned embossed button detail. The front center zipper makes this jacket casual and comfortable.
True to size. If between sizes, recommend sizing up.
Save this product for later